Inbound Call Centre Services
We believe in integrity, innovation, initiative and in our individuals. We are looking to build long-term relationship with clients who value the same and with our extensive call center experience we know the strategies that work.
We deal with hundreds of clients across varying industries, so we have experience handling inbound calls for nearly every business.
Industries We Service
For more detailed info of how we can serve your industry, click on the links below:
We also use our technology expertise to handle your calls quickly, professionally and efficiently. Here's what we have to offer your business.
Telephone Answering & Dispatch
Extend Communications offers a variety of programs and services to assist you with telephone call handling, and messaging. Call forward your phone for us to handle your daytime or after-hours calls. We can screen calls, and dispatch those requiring immediate attention by text/sms, email, or even phone you at another number to connect the caller.
Let us handle your calls:
When you're out of the office.
After hours and weekends.
When you're on the phone.
Or all the time!
Often, we will obtain answers to your specific questions in order to facilitate the proper handling of the call, with messages forwarded to specific departments or personnel based on the caller's need. Detailed and/or call summary reports are sent via email for your records. All calls handled by our team are digitally recorded for quality control and training and are also available on-demand for clients who request or require them.
---
Absenteeism Call-In Line
You have a large manufacturing or warehousing facility with many employees working various shifts. We help manage the challenges of staff calling in sick or advising when they will otherwise miss or be late for a shift. We record all the calls, we provide verification numbers, report directly to department or line foremen, and we even source a replacement worker! Let your supervisors or managers get back to doing what they need to do, and leave attendance reporting up to us!
Learn More
---
Emergency Dispatch
When we triage your calls and decide it needs to be escalated to your on-call staff, you can rest assured that it is received and handled. Our unique e-confirm service (which is free) works via email, text message or IVR (integrated voice response), and closes the loop between our dispatchers and your technicians or on-call personnel. No more "missed calls"!
Our web portal allows you to input your on-call schedule weeks in advance OR in real-time, and supports individual dispatch instructions for each member of your team.
YOU define the dispatch parameters, and our team will triage your caller requests to dispatch what is needed, and document and report to you on what can wait. We integrate with your CRM system to track billing or reporting of service calls.
---
Enhanced Call Centre Services
Extend excels at being able to integrate our services, and our data records to your internal systems. Our proprietary front-end (the call taking screens our staff use) can be uniquely customized on the back-end (the data that we send to you) so there is no duplication of efforts, nothing lost in translation, and no extra costs.
Click here to see what else we can do for you
Here is what else we do
Complete toll free number setup and implementation, including vanity numbers
Launching a new program can be daunting enough, without talking to long distance carriers for your rate plan, number guarantee, vanity request, conversion number, etc, etc. We know the lingo, the carriers, the proper contacts, and can help implement your number quickly and effortlessly. In addition, we have lots of numbers "on-hand", and can provide you with a dedicated, custom answered toll free number within minutes of your request!
Order taking for single products, or catalogs with thousands of SKU's
Our leading edge software features unlimited SKUs and SKU building, price options, and up-sell/cross-sell abilities. All this in addition to customizable shipping tables, taxation tables, quantity and group discounting, inventory tracking, data formatting, and multi-currency pricing.
Ticket sales
Let Extend handle ticket sales for your event or lottery. We have extensive experience in telephone ticket sales, payment processing, and fulfillment and mailing of your ticket orders
Credit card payment processing
A crucial part of any telephone sales process is obviously getting paid. With your merchant account, we provide credit card verification, authorization, and funds transfer. Daily reports summarize your bank deposits by credit card type and amount. If you don't have your own merchant account, ask us for a referral to a merchant services company.
Customer Service / Support lines
Extend can be your full-time, or after-hours/overflow customer service department. Our system includes abilities to either host or securely access your client database for data entry, payment lookups, address changes, and orders. We can even provide dispatch or call out services for calls requiring immediate after hours attention.
Third Party Verification
Ask us about having Extend be your third party verification centre. We will qualify and confirm your sales leads with complete record keeping and documentation.
Registration and Reservation Services
Your office is busy enough without handling the additional volume of calls for your special seminar, conference or event. Extend's registration/reservation packages can include provisions for seating, payments, and cancellations.
Response Surveys
Whether one-time or routinely, an inbound response survey is time-consuming and taxing on in-house resources. You design the question scripts, and data output and leave the rest to us. (We'll even help you with the questions if you like!).
Dealer Locator
Our North American zip/postal code database not only provides proper address formatting and accuracy, but also includes a longitude/latitude table. Let us assist callers looking for your dealer or store location with full filtering, priority, or "randomized" selections for competing locations.
Database Management
Making the most out of your lead database, client database, or inventory count can be very effective in increasing sales, and cutting marketing costs. We'll provide you with the reports and profiles you need to better focus your sales and marketing dollars.
---
Email/Text Handling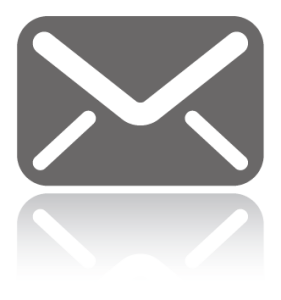 Overwhelmed with email or text inquiries? Need to ensure you acknowledge after-hours emails? Want to add email or text as a channel for service requests but not totally sure how to go about it? Or just need someone to help review and internally forward emails to the appropriate people within your organization?
Our innovative solutions for email/text handling help you provide 24/7 email response to today's demanding clients. We help you build a customer response program that will keep you ahead of your competition, and allow you to provide the best customer service possible. Don't try to do this on your smartphone when you're half-asleep, ask how we can help with your unique situation.
---
Off Premise Telephone Reception
Through the wonders of modern technology, we can be your "off premise receptionist" handling calls when your in-house staff are busy on the phone, on a break, or off sick. We can take a message, or re-direct calls to your extension, your voice mail, your cellular phone, or any other number. Don't have voice mail?? We can provide you with that as well!
---
Work Alone & Safety Check-In
We offer a variety of automated systems that help keep track of your employees who are working alone. HYBRID of these systems also include direct involvement of our staff to verify missing "check-ins" or to get emergency personnel involved if needed. Ask us to design a program specific to your needs!
---
Industries We Service
For more detailed info of how we can serve your industry, click on the links below: